Menus for all Catering Requirements
@ the Franklin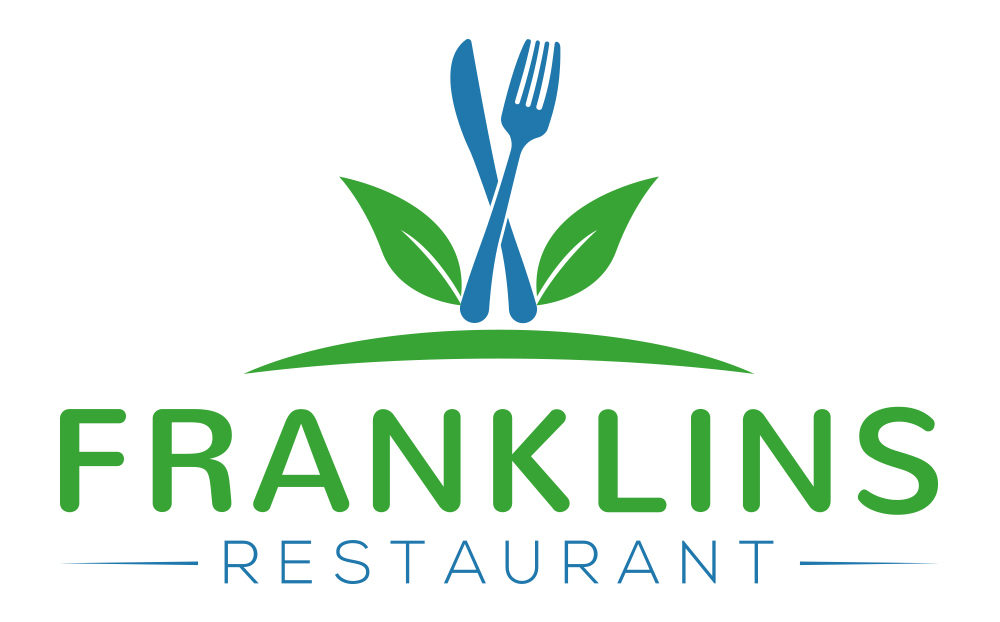 Canape Menu
Refreshing Shots
Gazpacho topped with Mini Olive Baked Croutons
Strawberry & Watermelon with zested Lemon & Mint
Warm Pea & Ham with Parmesan Crouton
Vegetarian
Grilled Zucchini, Capsicum & haloumi Skewers with Tomato Relish
Bocconcini Tartlet with Cherry Tomato, Basil Pesto on Brioche
Sun dried tomato & feta crispy Arancini Balls
Mushroom & truffle Arancini with Miso mayonnaise
Meat & Poultry
Moroccan lamb on Quinoa & feta falafel with Tzatziki & micro mint
Mini Steak n Chips with kicking horseradish sauce
Prosciutto with Rock Melon with fresh mint pesto on a bamboo spoon
Dukkah Crusted Lamb on Mini Corn Fritter with Sun Dried Tomato & Olive Chutney
Smoked Duck on Lavosh with spiced beetroot jam
Butter Chicken Samosas with Roasted Peach Chutney
Satays: Beef or Chicken served with Peanut & Malay Dipping Sauces
Thai Beef Skewer with Chunky Asian Tomato & Roast Garlic Chutney
Malaysian Chicken Skewers with Minted Yoghurt Dipping Sauce
Fish & Seafood
Smoked Salmon on Blinis with Salmon Pâté & Nori Flakes.
Poached tiger Prawn with Wasabi & avocado Aioli. (Add $2 per head)
Black & White Sesame Crusted Tuna Loin, with Saffron & Ginger Aioli.
Thai Red Curry infused Prawn Skewer with Minted Cucumber Salsa.
Oysters on the Half Shell with Pickled Ginger, Spring Onion & Tamari. (Seasonal)
Salmon Teriyaki Skewers with Wasabi & Ginger Mayonnaise.
Crispy Salt & Pepper Squid, with Dipping Sauces.
Chilli & Lime Salmon Skewers with Dipping Sauces.
Crispy Prawn Cutlets, with Tartare Sauce.
Parmesan Crusted Prawn, with coriander, chilli & Mango Salsa.
Desserts
Mini Double Chocolate Brownies, with Chocolate Icing
Mini Chocolate salted caramel Tartlet, with Fresh Berries
Chocolate petite Choux with chocolate cream & almonds
Passion Fruit & Peach Cheesecake
Mini Lemon & soft Meringue Tart
Fresh Fruit Skewers with Sweet Dipping Sauces
Option 1 - $10 per person, choose 3 Canapes
Option 2 - $15 per person, choose 5 Canapes
Option 3 - $20 per person, choose 7 Canapes
---
Walk n Fork Menu
(more substantial food items)
Mini Fish & Chips with Gribiche Sauce & Lemon
Mini Noodle Box of Thai Chicken Green Chicken Curry with Noodles and Spring Onion
Mini Kiwi Roast Beef with Yorkshire Pudding & Jus
Mini Moroccan Lamb Sliders with Harissa, Falafel & Minted Yoghurt
Mini Beef & Blue Cheese Sliders with Caramelised Onion and Bacon Jam
Krispy Sriracha Buttermilk Chicken with Ginger Fried Rice
Hot Smoked Salmon and Poached Tiger Prawn Salad Box with Avocado Salsa
Malaysian Chicken Satay Skewers with Toasted Cashew Rice
And Peanut Satay Sauce
Vegetarian Options available on Request
All items served in Disposable Bamboo Dishes and Wooden Utensils
All $10 per dish
----------
Light Lunch Menu – High Tea
$25 per person
Minimum of 20 people applies
Savoury
Filled Turkish pide, focaccia or mini Croissants (4 fillings squares)
Or Club sandwiches brown & White (4 fillings triangles)
Selection of mixed petit savoury (Frittata – chicken & leek mini pies – steak & cheddar cheese mini pies – mini Dukkha lamb skewers – sausage rolls - dipping sauces)
Sweet Selection
Mini Lemon & soft meringue pies
Mini chocolate salted caramel tarts
Devonshire scones preserves & vanilla cream.
Selection of tea & Coffee.
---
For all formal Celebrations & Weddings
Buffet Menu
Proteins
Premium Glazed Boneless Champagne Ham
Charred Lemon & Thyme Chicken thigh
Slow Cooked Harissa Lamb Shoulder
Panko Crumbed Market Fish
Rosemary & garlic roasted whole Scotch Filled of Beef (cooked pink)
Boneless Leg of Roast NZ Lamb with fresh thyme
Slow Cooked Spiced Pork Belly with salted Crackling
Dukkha Crusted Fillets of Salmon (additional $5 per person)
Premium marbled Eye Fillet of Beef (additional $10 per person)
Salads
House Coleslaw
Baby Potato, Spring Onion and Sour Cream Salad with bacon
Feta, Falafel & Balsamic Roast Beetroot with Candied Nuts
Fresh Herb Garden Salad with honey & mustard dressing
Roast Vegetable Salad with farro & buttermilk dressing
Italian Pasta Salad with Fresh Basil & Slow Roast Tomato & pesto
All Buffets come with a selection of Seasonal Vegetables, Potatoes, Bread & Butter and a selection of condiments to compliment the chosen Proteins.
Dessert
Baked New York Cheesecake with Poached Berries & cream
Sticky Date Pudding with Hot Butterscotch Sauce & crème anglaise
Lemon and Kaffir Lime Tart with Vanilla Bean Cream
Chocolate & Raspberry Torte & brandy snap crunch
Kiwi Pavlova, vanilla Mascarpone Cream & Fresh Seasonal Fruit
---
Option 1 - $40 per person, select 1 Protein, 2 Salads and 1 Dessert
Option 2 - $50 per person, select 2 Proteins, 2 Salads and 2 Desserts
Option 3 - $60 per person, select 3 Proteins, 3 Salads and 3 Desserts
Option 4 - $70 per person, Grazing Platters or Chefs Canapes on arrival
Followed by the main Buffet with a choice of 3 Proteins, 3 Salads and 3 Desserts
Platter Menu
Please note that these platter consist of individual pieces & are priced as per platter
Mini Pie selection with Flaky Pastry & Sauces - 20 mini pies with sauce - $60
Mini mixed Indian Savoury Selection – 40 mixed pieces - $40
Buttermilk crispy Fried Chicken - 20 pieces - $80
Sausage Roll platter – 40 pieces - $40
Club Sandwich platter - 10 whole club sandwiches cut into 40 quarters - $60
Mini Sweet Treat platter - 20 mixed Mini Tartlets - $50
Devonshire Scone platter – 30 mini Devonshire Scones - $60
Mixed Berry Muffin platter – 20 Mixed Muffins Large - $80
Breads n Dips with Hummus, Pesto, and Olive Oil, selection of Fresh Soft & Crisp Breads - $60
Charcuterie Platter – Salami, Smoked Sausage, Pepperoni, Dips & Breads to nibble on for 10 - $80
Quesadilla Platter – Tortillas with Chilli Beef & Cheese, Sour Cream & salsa 20 pieces - $75
Satay Chicken Skewers with Satay Sauce - 10 large skewers - $60
---
Please contact Jamie with any menu queries on 0272333721 or email to franklinfunctions@outlook.co.nz
The Franklin Club Caterers will provide all the food you require & for all your Function room requests the Franklin Club Manager will look after your venue hire and service staff requirements for your function
When confirming your menu please advise of any dietry or allergy requirements, & the Franklin caterers will be happy to cater for these requests.